Your story matters more than you know.
Kevin Durham
Founder, Chief Storyteller
"I wear my scars on my arms for the whole world to see, but some of the deepest scars are unseen." Best Cinematogrophy - Independent Shorts Awards Best Documentary - Branson IFF Best Documentary - Independent Shorts Awards
Best in Fest - Inspired Faith FF Best Short Documentary - Christian Worldview FF Most Creative Documentary - International Christian FF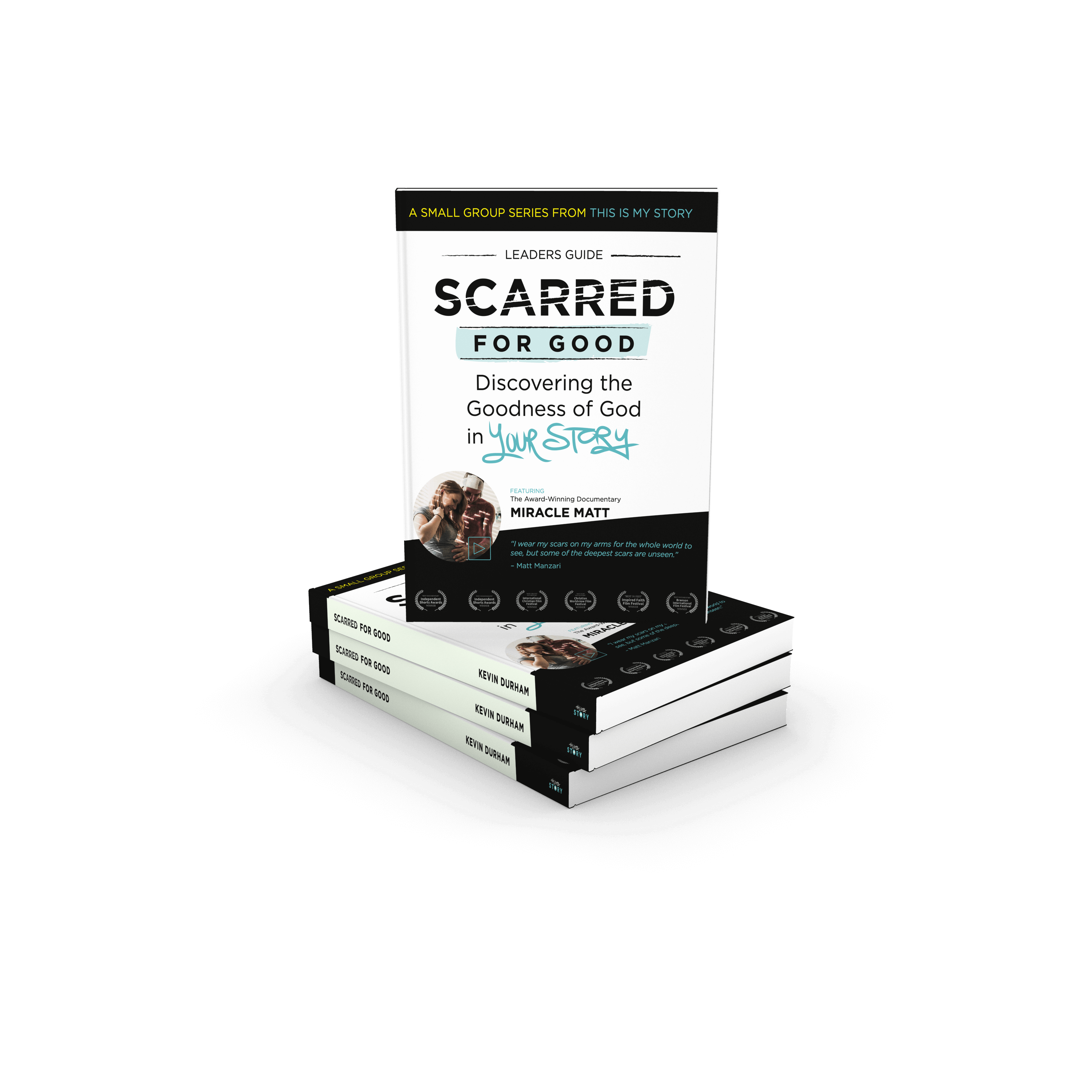 Scarred for Good
Discover The Goodness Of God In Your Story
Dive into a 7-episode video series created to help individuals and groups discover and develop their personal story in Christ. This story-driven curriculum features our award-winning film, Miracle Matt, as the catalyst to inspire your journey.
We exist to help you bridge the gap between your story and God's story of redemption in several ways:
WHAT WE DO
Storytelling
Watch the groundbreaking films that have brought the gospel to millions of people around the world. Everyone has a story that seeks to be told, and our films and videos tell those stories in a way that could change your life.
Story Podcast
Looking for inspiration and encouragement? Subscribe to our weekly Story Podcast for authentic conversations with some of the greatest storytellers on the planet.
Speaking
Plan your next conference or series for your church, organization or university around This Is My Story. We're veteran keynote speakers focused on audience engagement and impactful messages. Or utilize our virtual speaker package for small groups going through the curriculum.
Story Discovery
Find and develop your own story through our curriculum and story coaching. You'll answer important questions like "Is my story any good?" and "Where is God working through it?". Our team is committed to helping you know the value of your unique story.
Why We Make Stories
ABOUT US
We've seen how inspiring it is when someone shares their story. We also know most people don't think theirs is interesting or exciting enough. Luckily, we know better, and we're on a mission to help people change the world with their stories.