As Kevin Durham recalls: "The first time I saw Emily it was in a magazine. It was Waterski Magazine… They had done an article about her as a X-Games Gold Medalist. I remember she is standing on top of this boat and they gave her the title "HerAirNess."
Which was the same title they gave Michael Jordan and I thought to myself as an avid basketball player and a huge Michael Jordan fan… who dared give this girl the title of my hero?!
"That magazine also asked her questions about what she believed, what her morals were, and I remember sitting there reading this magazine… I thought to myself if someone's given her the title of Michael Jordan and she is a believer in Christ, I'm sold…
… and I looked at my buddy and I said I'm going to marry this girl."
"My buddy looked at me and said "Yea, right, good luck! She's a World Champion Wakeboarder, you'll never meet her.""
Kevin and Emily married in 2003, just 9 months after they met. For more of their story watch this video...
In 2005, After college, Kevin went on to work in Athlete Management, for Nautique Boats in Orlando, FL where he spent nearly four years observing the power of STORY at work through Athlete's endorsement.. The testimony of a pro athlete and their influential power was like a light light switch turned on and a dream of storytelling was born. On a low-key afternoon, taking a nap on the couch of friend and athlete, Shaun Murray, Kevin had an actual dream about athletes sharing their story of how they came to know Jesus and the influence God has made on their lives. In the vision, he saw millions of people watching these stories around the world hearing about something different than boats. It was the influence Jesus Christ has made on their lives, how it came about for them to believe in Him and how much they loved God.
In 2009, after much prayer and time seeking wisdom from family and friends, Kevin left his career and together he and Emily pursued the vision and launched, This Is My Story. The concept back then was pretty simple. We truly believe in the power of someone's story of Christ to show other people that God is good. Let's tell stories of athletes and watch them change lives.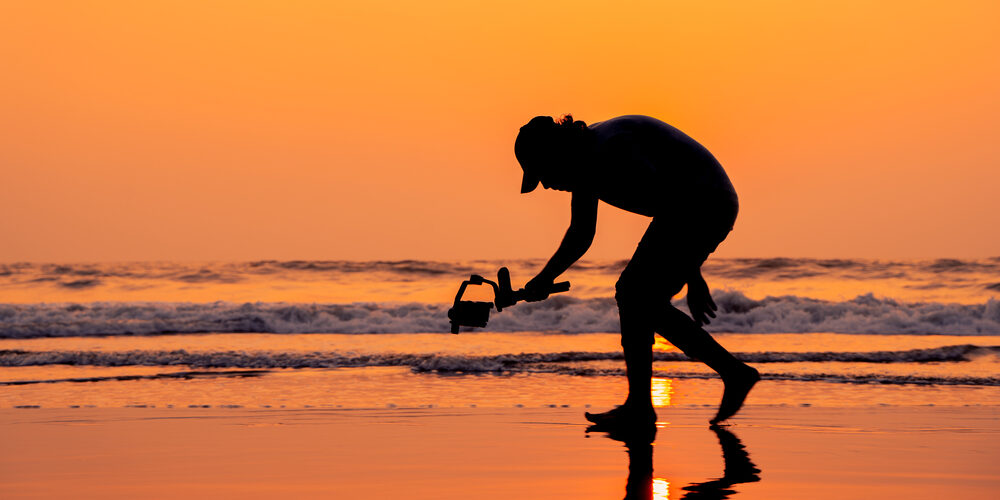 We are completely blown away by the impact that this ministry has been able to have around the world. From a vision on a couch to a global impact. Since then we have produced 14 films, reaching millions of people in over 80 countries. We've traveled across the country 80,000 miles, proclaiming the gospel to more than 1,500 inner city youth and launched a one of a kind story-driven small group curriculum to empower all believers with their story in Christ. But this is just the beginning…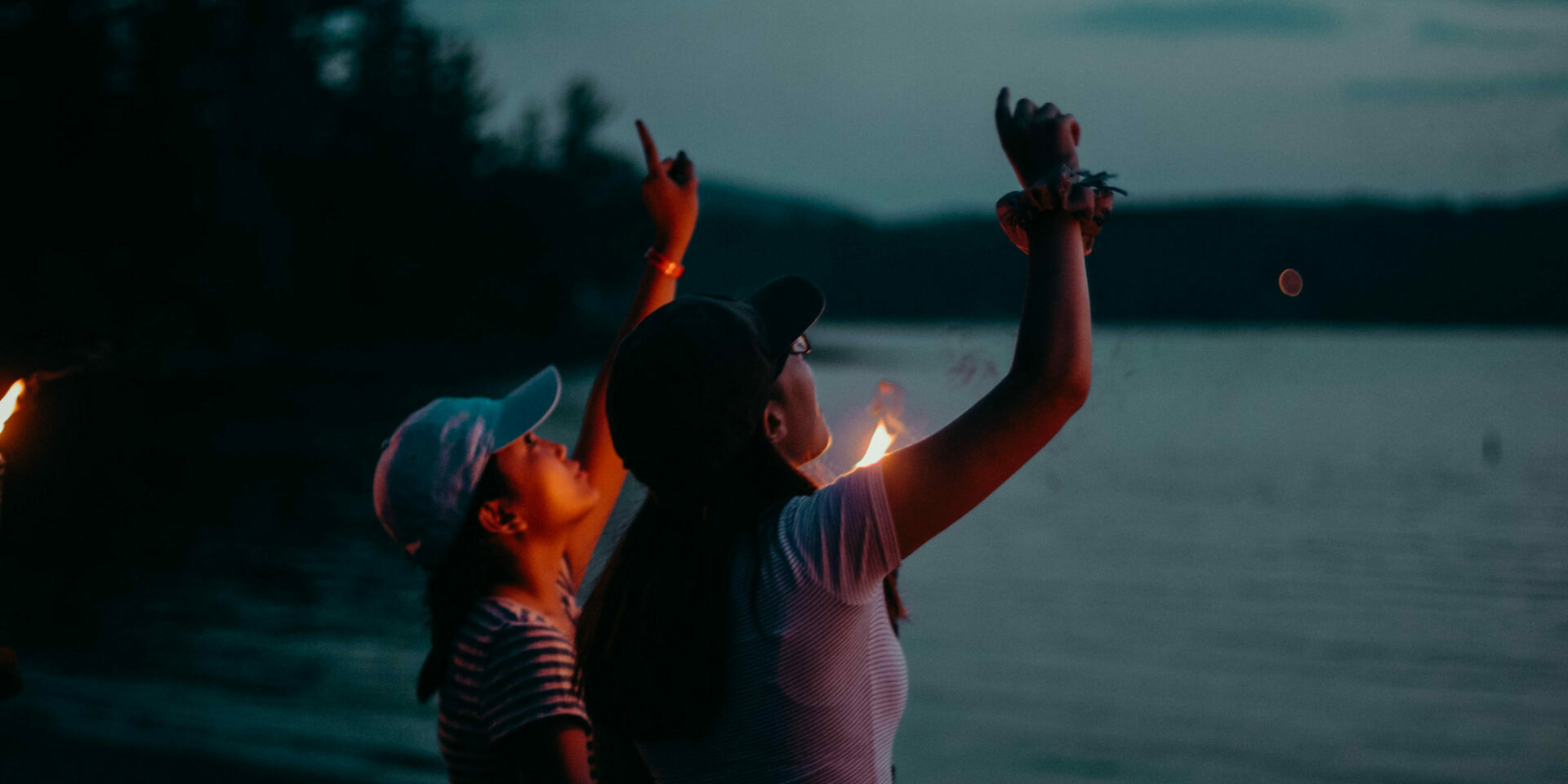 As we continue to seek God for direction He has expanded this vision and broadened our passion for story far beyond athletes, youtube and millions. We are more focused and committed than ever before that STORY is the catalyst for every person knowing Jesus. We are all story driven humans and we are a story driven ministry existing to bring to light the connection between all of our stories and God's grand story of redemption to the ends of the earth. 
It may have started out with stories of athletes, but our focus is entirely on empowering YOU with the story that God is writing in your life. We are here to help you discovery your story and watch it change lives!
This happens in a number of ways like conference speaking, workshops on story and future storytelling productions, but our primary resource is SCARRED FOR GOOD a small group series and our Story Coaching where you can receive one on one mentorship for your testimony. The future is also very bright as we look to create more story discovery resources, small group series and an all out movement of gospel storytellers!
We are so thankful to everyone who has come along side of the work we are doing, partnering, praying and giving so incredibly and sacrificially.  This is God's ministry. He has been faithful from the very beginning and I am honored and blessed to be able to follow his lead and direction.  Together for the gospel we go!
This Is My Story is a 501(c)3 non-profit story-driven organization that was founded in 2009, headquartered out of Orlando, FL and focused on evangelism and discipleship through Story.  We are storytellers.  We help others discover their story and become "Good Storytellers."
Our Mission Statement
We exist to "Bring to Light" the connection between your story and God's grand story of love and redemption.
Our Core Values
The foundation of our organization is based upon these 3 values:
Storytelling

We believe that everyone has a story and we are all called by God to tell all that He has done in our lives.

Story Discovery

It is our desire to leverage every available means to equip believers with their story so they become inspired to proclaim the good news of Jesus Christ.  We are doing this through Films, Curriculum, Workshops, Story Groups, Speaking, Outreach, Podcast, Partnerships and more.. We produce film and content to inspire and equip others with their powerful testimony. 

Story Together

We are committed to partnering with the local church, and empowering them with stories from within their congregation in order that they may have a fuller understanding of their "gospel story," build deep and authentic community, and equipped to share their story outside the church walls.
Our Vision
That believers worldwide would confidently and boldly be able to declare… "This Is My Story!"
That we would see every church around the world have some form of Story Discovery, Storytelling and StoryTogether as a focus of their core ministry values.
That This Is My Story would be a lens by which evangelism and discipleship are revolutionized.
Our Story National Outreach Tour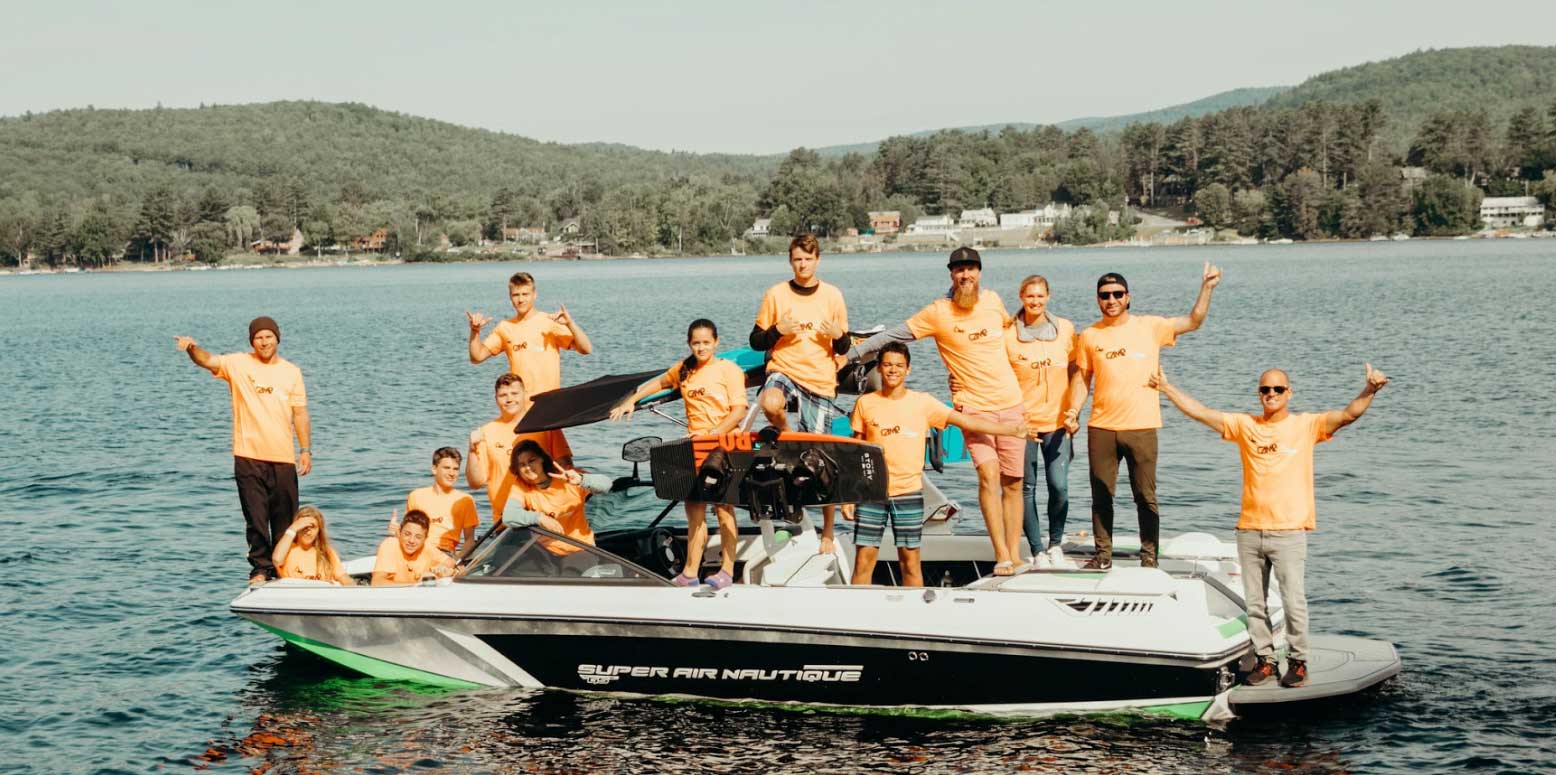 In 2012, This Is My Story began a very special partnership with our friends at "In His Wakes."  This organization partners with hundreds of group homes, youth facilities and recovery centers across the entire country to utilize watersports as a means to serve thousands of at-risk and disadvantaged youth.  Founded by Kristi Overton Johnson featured in our films as an athlete, our ministries aligned with existing passions for sports and reaching at-risk youth with the love of Christ.
Each year from the months of April-October, we are one of three outreach teams traveling across the entire country in motorhomes with boats and ministering to kids who have never dreamed of learning to ski or experience the joy of being on the water. We encounter young people in circumstance like in-prisoned parents, juvenile detention residents, abused and neglected and sex-trafficking.  So you have an idea, one young man shared his story as they all have the chance to do, and he asked, "Can you help me understand why my momma left me on the side of the road.?" "I want to trust God, but I still miss my momma and don't know why she didn't want me." This is just one of thousands of abandoned souls we have the privilege of introducing them to their everlasting father and ignite a new path forward for them.
Thanks to hundreds of local church partnerships, amazing volunteers and corporate sponsors like Nautique Boats, thousands of kids will join our program called, "A Day To Remember."
Our friend and now President of In His Wakes says it best when he says, "Seeing these kids have victory on the water is one thing that melts your heart, but seeing them have victory in knowing Jesus changes everything."
For more information on getting involved in this tour please visit our partner ministry. www.inhiswakes.com
Surrounding yourself with the right people is vital to your success. This could not be any more true when it comes to the board of a non-profit organization. We are fortunate to not only have incredible individuals serving on our board, but beyond this list is a much broader list of supporting individuals and partnerships that guide This Is My Story.
President / Founder / Chief Storyteller
Kevin is an award-winning film producer and director, compelling conference speaker and American Ninja Warrior contestant. He brings an unmatched passion and conviction for using stories as a catalyst for gospel transformation and for building a biblical community.
Board Member / Legacy Realty / 911 New York Fireman Survivor/Speaker/
Mike was a believer at a young age, but received a second chance to truly make a difference in peoples' lives after he should have died in collapsing buildings at 911. Instead he traded work shifts with his friend the day before. His friend died. Mike survived and now tries to maximize that story whenever possible.
Click here to hear Mike's story.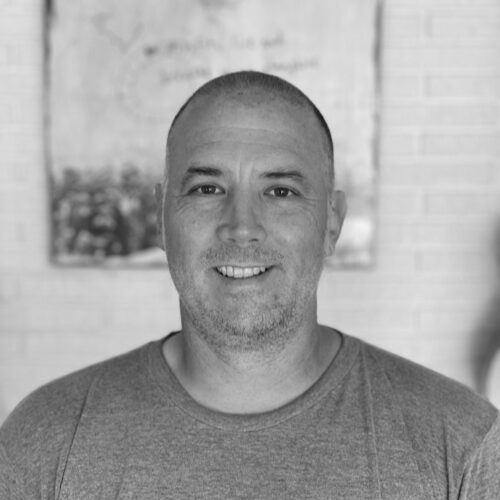 Board Member / Solopreneur
Pat grew up Catholic and had a real difficult time believing God accepted him, after he was pulled out of the communion line and told, "you've been too bad for communion." As an adult, Pat rediscovered the true heart of God and committed his life to Christ. His passion for peoples' stories is unmatched.
Board Member / Retired Business Owner / Entrepreneur
Gary is just one of those wise spiritual leaders that you are always better off after having spent time with. He ran successful businesses. Built entire homes by himself. Overseas Missionary. Walks closely with God.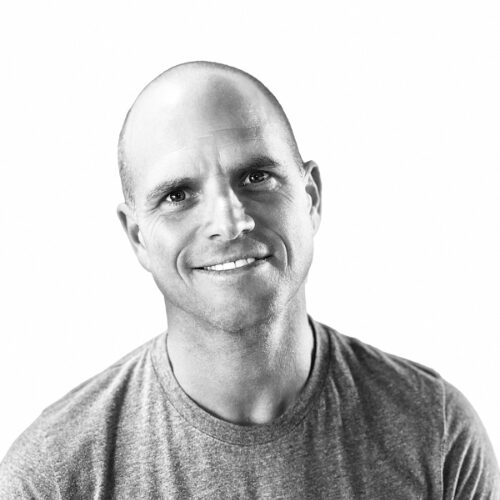 Board Member / Pro Athlete / Entrepreneur
One of the first stories we ever did. Shaun has been a believer in This Is My Story ever since. Growing up, Shaun knew of God and went to church. As he got older he tried to find ways to disprove God's existence, but as he shares in our film...he couldn't.
We are currently looking for additional board members and hope to diversify with women leaders and in ethnic diversity to more wholly represent the story of god in his people. Know someone who may be interested?